Beautiful Handmade Brass and Crystal Bangle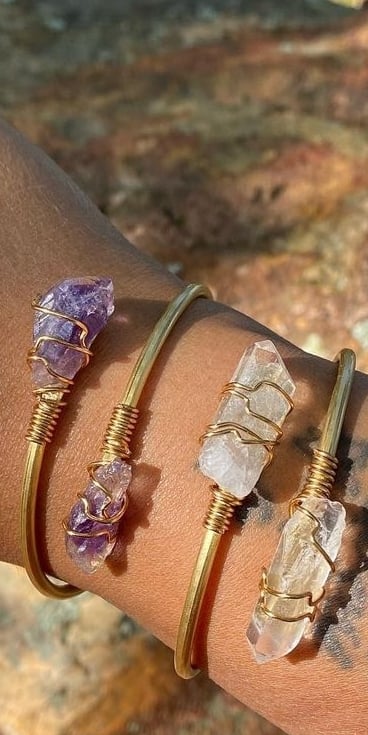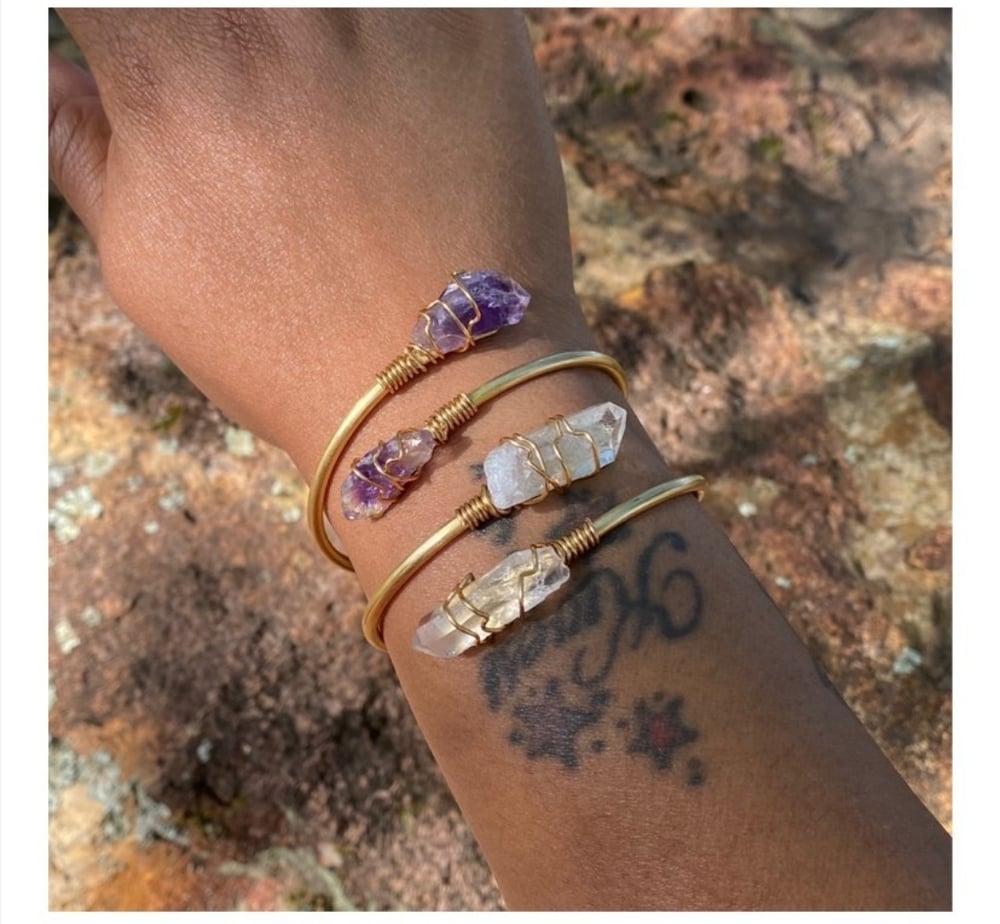 These bangles are handmade with love, care and positive intentions.
Clear Quartz is known as the "master healer" and will amplify energy and thought, as well as the effect of other crystals. It absorbs, stores, releases and regulates energy. Clear Quartz draws off negative energy of all kinds, neutralising background radiation, including electromagnetic smog or petrochemical emanations. It balances and revitalises the physical, mental, emotional and spiritual planes.
Citrine is an absolute power stone, energizing its wearer on all levels. It is known to attract prosperity and success. Citrine increases self-confidence and stimulates creativity, enthusiasm, and joy. As it helps you get centered and rest in your power, Citrine is great to help in making important decisions. It also balances emotions and gives relief for depression, stress and anxiety, bringing joy, optimism and love to its owner.
Amethyst is a powerful and protective stone. It guards against psychic attack, transmuting the energy into love and protecting the wearer from all types of harm, including geopathic or electromagnetic stress and ill wishes from others. Amethyst is a natural tranquiliser, it relieves stress and strain, soothes irritability, balances mood swings, dispels anger, rage, fear and anxiety. Alleviates sadness and grief, and dissolves negativity. Amethyst activates spiritual awareness, opens intuition and enhances psychic abilities. It has strong healing and cleansing powers.